The CSLA believes that to ensure a prosperous f
uture within a changing climate, we must create a society which has an enhanced capacity for resilience, a willingness to transform to a better state, and a commitment to ensuring the long-term sustainability of environments,
cultures and well-being.
---
Nature-Based Solutions by Design
Nature-based Solutions (NbS) provide society with powerful alternatives to challenges posed by climate change, biodiversity loss, food security and accessibility to clean water.  
Recognizing how fast environments are changing in today's world, landscape architects often seek the newest science at a scale relevant to their work through constructive partnerships with scientists working in governments, academia, and international organizations.  In doing so, we ensure that our profession operates on the best of current knowledge, and that we are capable and informed on changing priorities, policies, and best practices.
Read the CSLA's Nature-Based Solutions by Design brief
The Nature-Based Solutions by Design brief works hand in hand with the CSLA's Liveable Communities brief. Together, they make the case for our profession.
Read the CSLA's Liveable Communities brief
---
Resilient, Transformative and Sustainable: A Positive Approach to a Changing Future
Climate is changing, local weather patterns are becoming more extreme, and the collective actions of humans have had a significant influence on these changes. Effective planning for risks related to climate change will require making decisions in a world characterized by uncertainty about the severity and timing of environmental changes. The CSLA believes that by working across environmental and cultural systems, landscape architects are uniquely positioned to engage professions, industries and governments in new alliances better equipped to innovatively address complex social and ecological problems and to fully express the opportunities inherent in principles of equity, sustainability, resiliency and democracy.
Read the CSLA's Position Paper on Climate Adaptation
---
The Climate is Changing: How will you respond?
---
Canada Leads IFLA's Climate Actions
The International Federation of Landscape Architects Climate Change Working Group is chaired by CSLA members Colleen Mercer Clarke, APALA, FCSLA and Hope Parnham, APALA, CSLA.
Learn more about the working group here
IFLA Declares a Climate and Biodiversity Emergency
September, 2019 - The International Federation of Landscape Architects (IFLA) has declared a Climate and Biodiversity Emergency at the IFLA World Congress in Oslo, Norway. The move comes following the unanimous support of the 77 voting nations and it maps out an action plan of what IFLA will do in response to the issues the globe is facing. 
(Photo: Colleen Mercer Clarke addressing the IFLA World Council in Oslo. Photo by H. Parnham)
"The earth has continued to experience record breaking temperatures, rapid glacial and artic sea ice loss, drought and wildfires and repeated extreme weather events," said IFLA President, James Hayter "Climate change has already significantly affected the majority of terrestrial, freshwater and marine ecosystems and species. By declaring an emergency we're adding to the voice of IFLA to the growing list of organisations across the globe who are demanding more action."
CSLA members Colleen Mercer Clarke and Hope Parnham are co-chairs of IFLA's Climate Change Working Group, which proposed the ClimateACTION! Plan. The plan, adopted by IFLA, outlines an engagement model with members, partners, allied professions researchers and educators, to bring about a programme of real change. 
Canadian Landscape Architects Support the International Global Accord: Adaptation for a Changing World
Ottawa – November 29th, 2018– As of November 9th, 2018, the nine regional, provincial and territorial associations that comprise the Canadian Society of Landscape Architects (CSLA) have ratified the International Federation of Landscape Architects' (IFLA) historic Global Accord on adaptation for a changing world. Initially ratified by the IFLA World Council (comprised of representatives from 76 national associations from the IFLA World Regions: Americas, Europe, Africa, Middle East and Asia-Pacific) the Accord. establishes three guiding principles for planning and design decision-making and encourages collaboration across disciplines and geographic and national boundaries.  The Canadian was the first national association to ratify the Accord, and is also the first to have completed ratification by all its regional, provincial and territorial components.
---
CSLA Signs a Joint Statement on Advancing Integrated Climate Action
December 18th, 2018 - A joint statement was signed by the following national professional associations and endorsed by national municipal climate resources provider, ICLEI Canada, in support of advancing LCR in and across their respective fields:
Canadian Society of Landscape Architects (CSLA)
Canadian Institute of Planners (CIP)
Royal Architectural Institute of Canada (RAIC)
Canadian Water & Wastewater Association (CWWA)
---
Jane Welsh, OALA, FCSLA, Appointed New Chair of CSLA's Committee on Climate Change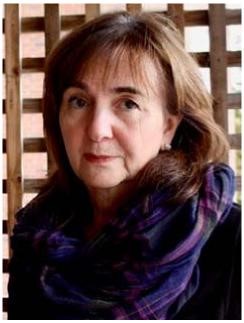 At the June 2020 Board meeting, the CSLA appointed Jane Welsh as chair of the Committee on Climate Change and thanked Colleen Mercer Clarke for her six years of leadership chairing the committee.
According to Jane:
"The practice of landscape architecture is rooted in a highly developed understanding of natural systems – which is why it is so important for our profession to overtly engage in tackling adaptation and mitigation of our changing climate. I am constantly amazed at the outstanding thinking and design solutions that Canadian landscape architects provide at so many different scales. I am incredibly excited to be taking over this role from the very talented and respected Colleen Mercer Clarke. Going forward, I envision that the Committee on Climate Adaptation will marshal some of our considerable collective talent to articulate and advance positions and solutions to the climate crisis. Stay tuned."
Committee Members
Jane Welsh, Chair
Colleen Mercer Clarke
Hope Parnham
Bev Windjack
Jim Thomas
Jeff Frank
Miriam Mutton
Nicolette Theroux
Ben Watt-Meyer
Linda Dicaire
Michelle Legault (ex-officio)