2023 Membership Dues (no GST)
Full                       $115
Associate            $20
Student               $0
Life/Retired        $0
---
Regarding landscape architects residing or working in the Yukon
Please note that landscape architects residing or working in the Yukon are not currently represented by a territorial component association. While it is not a requirement, landscape architects residing or working in the Yukon may choose to join the NWTALA. The NWTALA welcomes the opportunity to work with professionals that are working in northern Canada. The NWTALA is a signatory of the National Reciprocity Agreement for the Profession of Landscape Architecture in Canada.
---
About the Northwest Territories Association of Landscape Architects
The NWT Association of Landscape Architects (NWTALA) was formally accepted as a component association of the CSLA on January 1, 1991. The NWTALA was the first component association to represent landscape architects practicing north of the 60th parallel in Canada. Operations are chiefly carried out in Yellowknife, NT.
The objectives of the association are:
To provide an opportunity to discuss design and landscape issues with landscape architects and other design professions;
To promote improved landscape development throughout the Northwest Territories through fostering public, government and industry interests in landscape architecture;
To provide professional representation for all matters affecting the practice of Landscape Architecture in the Northwest Territories;
To provide a link to components of the Canadian Society of Landscape Architects and other landscape architectural associations;
To provide a Northwest Territories base for education and information concerning landscape architecture. In this regard, the Association may act as trustee for scholarships, endowments, or trusts of philanthropic nature; and,
To promote the profession of landscape architecture.
Members of the NWTALA are guided by a Constitution, Bylaws and Code of Ethics:
---
The NWTALA Announces Amendments to the NWT Landscape Charter
1 April 2020 - In 2015, the NWT Association of Landscape Architects (NWTALA) introduced the Northwest Territories Landscape Charter. This charter affirms the commitment of landscape architects practicing in the NWT to the recognition, valuation and protection of NWT landscapes and our role in the planning, sustainable design and management of spaces where we live, work and play. It is an expression of the values that guide our practice and complements the Canadian Landscape Charter, also ratified in 2015.
At the time of adoption, the NWTALA committed to regular reviews to reaffirm the charter's use and
utility respecting the practice of landscape architecture in the NWT.
The charter has been amended to strengthen our acknowledgement of Indigenous rights and
responsibilities and a recognition of commitment to climate change. Learn more
---
Landscape Architecture in the Northwest Territories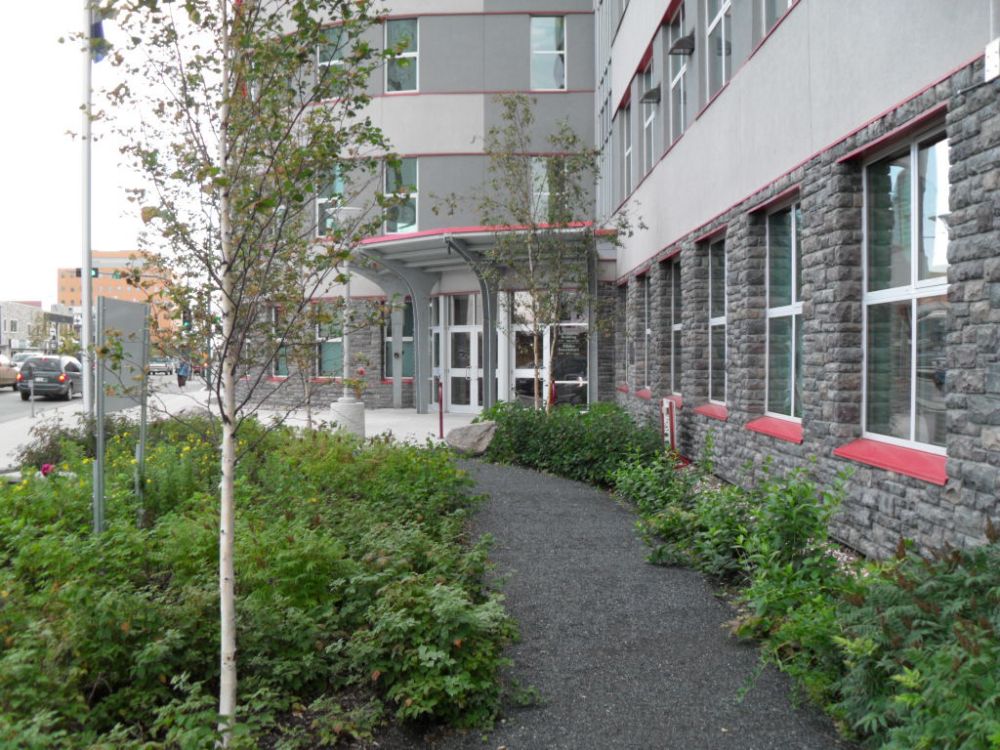 Yellowknife Harbour, winner of a 2013 CSLA National Honour Award (Planning & Analysis)
A Toolkit on Climate Change for Northern Communities
The NWT Association of Communities presents its climate toolkit, which includes the Guide to Climate Change in Your Community.
---
ARCHIVES: The NWTALA Celebrated its 25th Anniversary in 2015
Download the celebration posters
---
Contact the NWTALA
P.O. Box 1394, Yellowknife NT  X1A 2P1
NWTALA@gmail.com