Staff
Executive Director
Michelle Legault
X
Executive Director
executive-director@csla-aapc.ca
Michelle Legault is the Executive Director of both the Canadian Society of Landscape Architects (CSLA) and the Landscape Architecture Canada Foundation (LACF). 
Following her graduation from Laurentian University in 1996 with a Master's degree in history, Ms. Legault began her career administering a scholarly publishing program and yearly awards program at the Humanities and Social Sciences Federation of Canada's Aid to Scholarly Publications Programme. In 1999, she accepted a position as an Information Officer with the Canada Council for the Arts. In 2003, she became Head of the Canada Council for the Arts' Arts Services Unit and, from 2007 to 2012, was the Executive Secretary of the Public Lending Right Commission, where she managed the $10M national Public Lending Right Programme. Since 2012, she has been at the helm of the Canadian Society of Landscape Architects. Ms. Legault brings key leadership strengths to the role of the CSLA's Executive Director in the areas of communication, governance, project management, volunteer and member support and business and financial management. She is responsible for increasing the awareness and promoting CSLA's goals and objectives, celebrating its members' achievements, supporting education and research, developing policy, ensuring strong Board governance and enhancing the organization's profile.
Communications Coordinator
Katherine Velluso
X
Communications Coordinator
Katherine Velluso is the newly-appointed CSLA Communications Coordinator for the CSLA, where she supports the organizations national communications activities, including social media, web, strategic communications, and internal communications.
Early in her teens, Katherine took an interest in photography, visual design projects, and music. She developed these passions into small freelance businesses throughout her high school years, where she taught piano from her home, designed posters and brochures for local businesses, and took professional headshot photos.
Katherine has worked in the communications field for nearly three years, beginning as a co-op student while she studied at Carleton University. Her co-op opportunities allowed her to gain experience with a wide variety of communications methods such as social media, video editing, internal communications, marketing, and graphic design. Some of the organizations she has worked for include: Canada Revenue Agency, International Development Research Centre, and Public Safety Canada.
In June of 2019, Katherine graduated from Carleton University with a Bachelor of Communications & Media Studies, Women's and Gender Studies Combined Honours. She was awarded the Bell Centennial Scholarship for academic excellence in the Women's and Gender Studies program in 2016. She was also awarded the Senate Medal for Outstanding Academic Achievement upon graduation.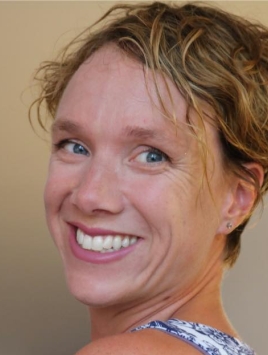 Manager, Advocacy and Strategic Affairs
Hope Parnham
X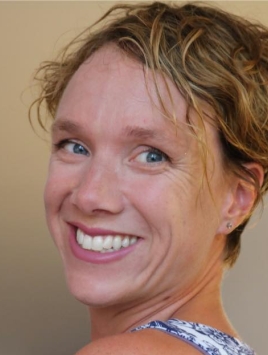 Manager, Advocacy and Strategic Affairs
Hope Parnham (APALA, CSLA, RPP, MLA, BEnvD, BSc) is a landscape architect and planner from Charlottetown, PEI. Hope is no stranger to the CSLA. She has been involved with the Association for over 15 years in various roles. As a student, she assisted with the administration of the Awards of Excellence program (2007-2010), was subsequently a founding member of the CSLA Committee on Climate Adaptation (2015-present), was the APALA representative to the Board of Directors (2017-19), and most recently served on the Executive Council (2019-2022), serving as President in 2020-21. Hope has also contributed as a juror to the LACF Annual Grants Program (2017-2022) and for the Governor General's Award in 2021.  In PEI and Atlantic Canada, Hope's career has included work in private practice as well as municipal and provincial government roles, with a focus on climate change adaptation, education and outreach. Her work in research, policy development, and advocacy for improved standards in planning and design practice has led to numerous keynote and international speaking engagements, as well as participation in various Federal government and national-level NGO committees and working groups. While she has not had a traditional LA practice in PEI, she recognizes the value of landscape architecture and believes that landscape architects have the opportunity to be changemakers in the 21st century.