---
Reminders
---
1. The deadline for nominations for the 2021 Class of College of Fellows is January 15th, 2021. 
2. The deadline for the 2021 Congress Call for Abstracts is November 20th, 2020 at 4 pm EDT.
3. The Governor General's Medal in Landscape Architecture Award Ceremony is on December 8, 2020 from 6-7 PM EST
4. The National Urban Design Awards will take place on December 9th at 6 pm EDT
---
CSLA News
---
CSLA Announces Webinar Series for the 2020 CSLA-AALA Congress
Since the 2020 CSLA-AALA Congress scheduled in June was cancelled, the CSLA and AALA are pleased to be able to deliver some of the planned content for the 2020 Congress virtually in this webinar series. Click the link below to see the full list of presenters and to register.
---
Call for volunteers: CSLA seeks a representative from AAPQ for the L|P Editorial Board
The editorial board meets once a month, for one hour, by video conference. The members of the Editorial Board are appointed for a two-year, overlapping terms, subject to renewal.

If you are interested in joining the L|P Editorial Committee, please forward your resume by December 10 2020 to Jean Trottier, Chair of the L|P Editorial Committee.
---
National Urban Design Awards
Join us on December 9th at 6 pm EDT for the National Urban Design Awards ceremony. This virtual awards celebration is presented by RAIC, CSLA, and Canadian Institute of Planners. Learn more about the 2020 recipient here.
---
Governor General's Medal in Landscape Architecture Award Ceremony
December 8, 2020 | 6-7 PM EST
Join us to celebrate Peter Jacob's Governor General's Medal in Landscape Architecture and the recipients of the architecture medals. This virtual awards celebration is presented by RAIC, CSLA, and Canadian Council for the Arts. Learn more about Peter Jacobs here.
---
The Fall 2020 "Collaboration" issue of LANDSCAPES | PAYSAGES is now available online!
Given today's global challenges, collaborative effort is a necessary response, more effective than working in isolation or competition. Interestingly, woman practitioners feature  prominently in all of these stories of collaborations. The editors of LP wanted to try and uncover the results of non-traditional approaches to see how our members have been collaborating in unique ways and to look for success stories. The net was thrown wide and the results truly were many, varied and surprising. Discover how collaboration not only makes for great projects, but has become even more important in our Covid-world – all in the Fall  2020 issue of LANDSCAPES I PAYSAGES.
---
Summary of the November 2020 CSLA Board Meeting Decisions 
Cynthia Graham was appointed Chair of the Finance and Risk Management Committee for 2021
Revised guidelines for the Governor General's Medal in Landscape Architecture were approved.
The decision to combine the CSLA Schwabenbauer Award and the CSLA President's Award was approved.
Revised guidelines for the CSLA Community Service Award were approved.
Revised guidelines for the CSLA Teaching Award were approved.
Kathy Dunster was appointed Chair of the Committee on Human Health and Well-Being.
A motion to draw 5,000$ from the unallocated net assets budget (surplus budget) to support the Landscape Architecture Accreditation Council Standards Review was approved.
Revised Terms of Reference for the CNLA-CSLA Canadian Landscape Standard Committee were approved.
The NuALA application to the component grant program was approved.
The Canadian Institute of Forestry's Urban Forest Projects proposal was endorsed.
The 2021 CSLA budget was approved.
---
John Zvonar Appointed as Chair of the Cultural and Historic Landscapes Committee and Kathy Dunster Appointed as Chair of the Committee on Human Health and Well-Being
Read John's biography / Read Kathy's biography
---
L|P Spring 2021 Call for Submissions: Technology
We are now accepting submissions for the Spring 2021 issue of L|P on the theme of technology. The deadline is to send in your submission is November 30, 2020. Read more about the theme and potential topics by clicking the following link.
---
Frederick Gage Todd Designated as a Person of National Historic Significance by the Government of Canada
The Historic Sites and Monuments Board of Canada and Parks Canada Designate Frederick Gage Todd as a National Historic Person. Read more about this decision by clicking the link below.
---
Order of Precedence for Title Designations
Visit the following web page to find official guidance for CSLA members on the order of precedence that their title designations should be written in. 
---
Post a Job Opportunity on the CSLA's Job Board
The CSLA maintains an active job board in service of it's members and the public. If you have a position to fill, consider posting it here by creating a job listing. 
---
Member News
---
New Book: Accidental Wilderness: The Origins and Ecology of Toronto's Tommy Thompson Park
Accidental Wilderness is a rich and lyrical collection of essays curated by internationally recognized landscape architect and original designer of Tommy Thompson Park, Walter H. Kehm, complemented by a stunning collection of photographs by renowned landscape photographer Robert Burley. The book explores the city's port origins; the park's master plan principles and design; the native-plant succession process; the park's unique flora and fauna; public advocacy; and public recreation in the park and its effect on mental, physical, and spiritual health.
Learn more / View our other books by members
---
The Value of Nature in a Changing World
Virtual lecture by Colleen Mercer Clarke at the University of Guelph
Watch the video on our climate change resources page
---
University of Toronto Article Features Claude Cormier
The Secret to a Great Urban Space
One of Canada's best-known landscape architects, Claude Cormier, believes that cities should sometimes make you laugh. 
---
Les Prix du Québec - Government of Quebec unveils 2020 recipients
These awards represent the highest distinction awarded by the Government of Quebec in culture and science. They highlight the remarkable career of individuals who contribute to the development of their field of activity, who push the boundaries of knowledge and who contribute to Quebec's international influence.
Malaka Ackaoui and Vincent Asselin have won the Ernest-Cormier Prize for spatial planning, architecture, and design. Congratulations! 
---
New Book: Planting Design: Connecting People and Place by Patrick Mooney
"Planting Design begins with a comprehensive overview of the scientific theories which explain why people have such strong emotional responses to nature. Dr. Mooney then distills this research into practical design principles that help us understand how our aesthetic preferences are formed through spatial structure, pattern, colour and light. This book validated many of the intuitive decisions I made over years of practice - it will be an interesting read as well as a source of inspiration for both the novice garden designer and the seasoned landscape architect." - Andrea Cochran, Andrea Cochran Landscape Architecture
Learn more / View our other books by members
---
LACF News
---
LACF November Bulletin
Presentation of 2019 SALA/LACF Scholarship
LACF Indigenous Scholarship in Landscape Architecture
REMINDER: Annual Grants Program Deadline Approaching
---
IFLA News
---
Sir Geoffrey Jellicoe Award Winner: Kongjian Yu
At a virtual award's ceremony on 8th October 2020, IFLA President James Hayter announced Chinese landscape architect Kongjian Yu as the winner of the 2020 Sir Geoffrey Jellicoe Award. 
---
Beverly Sandalack, AALA, FCSLA, is the recipient of the 2020 IFLA President's Award
At a virtual award's ceremony on 8th October 2020, IFLA President James Hayter announced Canadian landscape architect and academic Beverley Sandalack as the recipient of the 2020 IFLA President's Award. 
The IFLA President's Award is bestowed annually upon an individual who has contributed to the global profession of landscape architecture through their contribution and success in advancing the mission and objectives of IFLA.
---
IFLA 2020 World Council Summary
The IFLA World Council took place online this year. With a theme of 'Healthy and Inclusive Landscapes' IFLA Delegates and observers met over 2 days in September to watch workshops around health topics and hear papers presented by IFLA ExCo officer.
---
Other News
---
CELA Fountain Scholar Program
Deadline to apply: Monday, December 21, 2020
The CELA Fountain Scholar Program is an endowed annual award in recognition and support of Black, Indigenous, and persons (students) of color in landscape architecture with exceptional design skills and who use their skills and ideas to influence, communicate, lead and advance design solutions for contemporary issues in a manner aligned with the original goals of Dr. Charles Fountain. One outstanding student from each accredited landscape architecture program from The CELA member institution will hold the distinction of being a CELA Fountain Scholar. From this community, one national award winner will be chosen by jury to receive a US$2,000.00 scholarship.
---
Global Affairs Canada Commemorative Artwork
The Department of Canadian Heritage is launching a national design competition inviting teams of professional artists, landscape architects, architects and other urban design professionals to create a design concept for the Global Affairs Commemorative Artwork.
---
Public consultation on the replacement of the Alexandra Bridge
The National Capital Commission (NCC), in collaboration with Public Services and Procurement Canada (PSPC), invites you to participate in an online public consultation on the replacement of the Alexandra Bridge.
---
Announcing the 2021 EDRA Great Places Awards
Submit your work now through February 5, 2021
The Environmental Design Research Association (EDRA) is happy to announce the 2021 Great Places Awards in collaboration with the Project for Public Spaces (PPS). 
The GPA awards seek to recognize work that combines expertise in design, research and practice; and contributes to the creation of dynamic, humane places that engage our attention and imagination.
---
Margolese National Design for Living Prize
Celebrating a Canadian citizen who has made a significant contribution to the built environment and the people within it. Nominations can be made between February – March 2021.
---
RAIC Industry Knowledge Hub 2020
The Industry Knowledge Hub is a free resource for our members to experience innovative and educational sessions with industry leaders—in an environment that fits different schedules. 
Participants can access the Hub from November 2 to 30, 2020, through RAIC's Learning Management System platform. Additionally, participating members will have the opportunity to connect and converse through discussion boards and Q&A sessions throughout November. 
Top reasons to sign up for the Industry Knowledge Hub: 
1. Variety: Over 50 hours of educational sessions, presentations, and lectures
2. Flexibility: Live and on-demand sessions to fit your schedule and professional goals
3. Affordability: Free member access to all sessions  
4. Fun: Network and gain knowledge and skills through an engaging event platform
---
Design Competition - LGBTQ2+ National Monument
The Department of Canadian Heritage, in cooperation with the LGBT Purge Fund and the National Capital Commission, invites teams of professional artists, landscape architects, architects, and other urban design professionals to submit their credentials and examples of prior work for the first part of a two-phase competition to design a new national monument in Ottawa.
The LGBTQ2+ National Monument will commemorate the historic discrimination against LGBTQ2+ people in Canada, including those who suffered and continue to suffer due to the LGBT Purge that took place between the 1950s and the 1990s.
For more information on this design competition, please visit the Request for Qualifications (RFQ) link at https://bit.ly/31xL2rG
---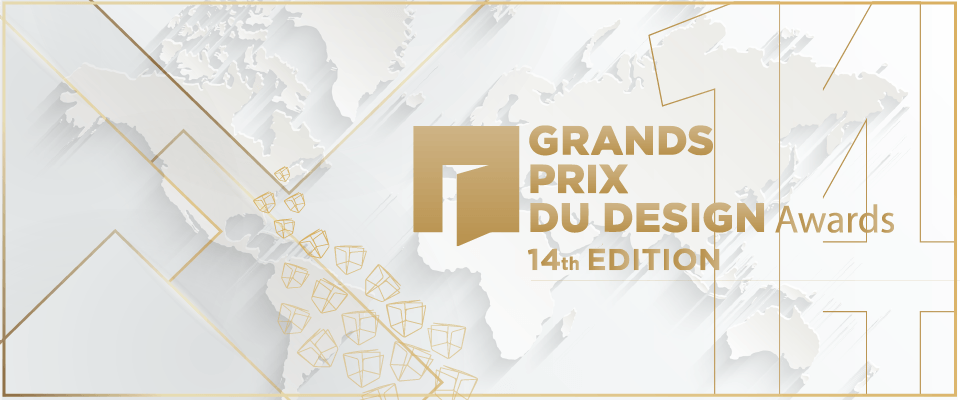 Grands Prix du Design Awards 14th Edition

The prestigious and respected GRANDS PRIX DU DESIGN Awards announces the official opening of its call-forentries, open for the first time ever to candidates worldwide! 

The GRANDS PRIX DU DESIGN Awards celebrates and rewards the work of designers and architects who improve our quality of life and the built environment, as well as private and public clients who entrust them with their design needs.

Deadline: December 15, 2020