As of 2020, the Schwabenbauer Award has been combined with the President's Award. It may be awarded either by review of nominations or at the pleasure of the CSLA President in recognition of a member's contribution to the CSLA.
---
Recipients
2016 - Faye Langmaid 
The majority of Faye Langmaid's landscape architecture and planning career has been in municipal public practice.  Faye's service to the CSLA began with involvement as part of the organizing committee for the first Congress held in Saskatchewan (1985).  Faye was recruited to assist with revitalizing the CSLA Awards of Excellence in the late 1980's and chaired the awards process for three years.  From 1998 to 2004 Faye served as a juror for the grants program of the Landscape Architecture Canada Foundation (LACF).  
Faye has chaired the Grants Committee of the LACF since 2004 and serves as a Board Director.  Faye deftly manages the annual grant application process, oversees the adjudication of proposals, assists with promotional materials while shepherding proposals to finished products to help expand the knowledge and breadth of the profession.  
Projects under Faye's stewardship have been recipients of Awards of Excellence from the Canadian Society of Landscape Architects, the Canadian Institute of Planners, the Canadian Parks and Recreation Association Award of Excellence for Innovation and Top Honour Award from the International Waterfront Center.   Faye has served a five-year term on the Ontario Parks Foundation and helped establish the Little River Enhancement Group, Canada's South Land Trust and Jury Lands Foundation; groups dedicated to the long view of stewardship. Faye also serves on the Port Hope Parks, Recreation and Culture Advisory Committee. In 2000 Faye was inducted into the College of Fellows for executed works, direct service to the society and service to the community or public.  
---
2015 - Jane Durante
With over forty years of experience, Jane Durante has a broad based practice. She has had the opportunity to provide consultant services for a diverse body of work including, at the larger scale, planning projects, street beautification, urban parks and plazas. Her portfolio includes university campuses, office and commercial buildings, multi-family housing, private residential projects, and public art consultation. She has worked in a variety of locations throughout British Columbia, as well as in Indonesia and China.
As an active member of the design community, Jane has sat on design panels in Vancouver and Ottawa. As a long time resident of Victoria, Vancouver and the Gulf Islands, her depth and understanding of local issues is extensive. 
Currently, Jane collaborates with Durante Kreuk on various projects, mentors junior staff, facilitates public art projects, and on occasion provides evaluation on student work at the School of Landscape Architecture at UBC.
---
2012 - Gordon Smith
Gordon Smith has had the pleasure of engaging in private and public practice for over 28 years in Manitoba, Ontario, Nova Scotia, Prince Edward Island, Newfoundland, and Botswana, Africa.
Gordon perceives design and planning as a process to work within communities of interest to arrive at meaningful, practical, and elegant solutions. Through the arc of his practice, he has explored the application of theory into his everyday work at constantly increasing scales, starting his career with the construction of residential gardens and moving up to the province-wide policy work that he currently undertakes as the Director of Planning for the Province of Nova Scotia. Award-winning planning and design projects that he has led include the Town of Riverview Urban Design and Built Form Guidelines, the Dartmouth Common Master Plan, the Sydney Port to Port Strategic Plan, the Grand Parade/Province House (Halifax City Hall and Nova Scotia Legislature) Joint Public Lands Plan, the Blueprint for a Bicycle Friendly Halifax Regional Municipality, and the Central District Integrated Land Use Plan in Botswana, Africa.
Gordon is particularly proud of his work with the CSLA Executive Director, the CSLA and APALA Boards, and other volunteers to help people better understand what the profession of landscape architecture can offer to society. Capstones in these efforts have been his role in enabling the CSLA to award the inaugural Governor General's Medal in Landscape Architecture in 2016 and his involvement in helping with the establishment of a Bachelor of Technology in Landscape Architecture program and the ongoing development of a Masters program at Dalhousie University.
---
2011 - Christopher Grosset
Christopher Grosset is a partner and senior consultant with NVision Insight Group (formerly Aarluk Consulting), an Indigenous Consulting firm based in Ottawa and Iqaluit.  His practice is to document cultural landscapes and integrate Indigenous traditional knowledge with contemporary planning for protected areas and heritage sites. He earned a Bachelor of Arts from the University of Toronto in 1993 and a Master of Landscape Architecture from the University of Guelph in 2000. 
Christopher is a founding member of the Nunavut Association of Landscape Architects (2002), the current NUALA President, and was accepted to the CSLA in 2003. From 2005 through 2011 he was a CSLA Director, working on various committees including Advocacy and Communications. Christopher was the Chair of the CSLA Awards of Recognition program in 2008 and 2009, and has served on the CSLA World Landscape Architecture committee from its founding in 2008 until 2013. 
Christopher was Chair of the CSLA 2011 Congress in Iqaluit, Nunavut, and received the CSLA Schwabenbauer Award that year. He was elected to the College of Fellows in 2014.  Since 2016 he has Chaired the CSLA Indigenous Task Force, mandated "to guide the CSLA in improving awareness and capacity for supporting Canada's First Nations, Inuit, and Métis Peoples".  Christopher was awarded the Canadian Society of Landscape Architects Presidents Award in 2018 for his work to further the profession on Indigenous awareness.  NVision received a 2018 CSLA Award of Excellence in large scale planning and analysis for the Kinngaaluk Territorial Park Master Plan.  Christopher is a regular contributor to Landscapes/Paysages.
---
2010 - Jim Melvin
James H. Melvin's education includes an Hon. B.A. Degree from York University (1975) and an MLA Degree from the University of Manitoba (1979). He has been a member of CSLA, OALA and MALA since 1983 and served as CSLA President in 1993-94. Jim participated on and chaired OALA committees continuously since 1982. Of special significance to our profession has been Jim's Involvement as the OALA representative with the Canadian National Exhibition Association, of which he has been a member since 1981. In 1988 he was elected Editor and since 1996 he has served as Vice President of this Canadian cultural institution. Jim authored the 1980 C.M.H.C. publication Play Spam to Accommodate Disabled Children Since 1982. He has been a founding member of the firm PMA Landscape Architects Ltd. in Etobicoke and has been responsible for many projects of major Open space development, urban infill Parks, condominium design and residential design. These include the award winning village of Sherwood, major community parks of Fallingbrook and Lisgar Fields in Mississauga, the award winning urban Plaza and Fountain at Mississauga Executive Centre and the World Heritage Centre in Durham, England. 
Jim has been a guest critic at the University of Guelph. University of Toronto and Ryerson Polytechnic University since 1988. For the past six years he has taught professional practice and design studio at Ryerson and assisted in the site engineering course at the University of Toronto. 
---
2009 - Cecelia Paine
Cecelia began her career in Chicago upon graduating with a B.L.A. from the University of Illinois in 1972. After a traveling fellowship in Europe, she moved to Ottawa to work with D.W. Graham and later, the National Capital Commission. She earned an M.L.A. degree from the University of Michigan in 1980 and soon opened her own firm, specializing in design of the public realm and heritage landscape conservation. Award-winning works include revitalization of Sparks Street Mall, restoration of Mackenzie King Estate and long-range plans for sectors of the National Capital Greenbelt.
In 1990, Cecelia was appointed to the faculty of the University of Guelph. Over the next 28 years she taught design and professional practice in Guelph's B.L.A. and M.L.A. programs. She has been invited to teach and share her research with students and professionals in Venezuela, Costa Rica, Brazil, Argentina, and China. Cecelia served the university as Associate Dean of Graduate Studies from 2006 to 2014. Her academic accomplishments have been recognized by CELA, the University of Guelph Faculty Association and CSLA. 
A fellow of CSLA and ASLA, Cecelia has served the profession in numerous capacities, including as president of OALA, CSLA and LACF. She is most proud of her contributions to establishment of the Landscape Architecture Canada Foundation and Landscapes Paysages. Cecelia has volunteered as a member of Heritage Guelph and participated in numerous municipal design juries. She is currently serving on the boards of LACF and the NCC Advisory Committee on Planning, Design and Real Estate. 
---
2008 - James Taylor
James Taylor is Professor Emeritus in Landscape Architecture at the University of Guelph in Canada.  He holds degrees from Iowa State University (1964) and University of California at Berkeley (1964).  In the 1960s Jim was greatly influenced by Lawrence Halprin and Robert Royston while studying and working in the San Francisco Bay Area.  He joined Cameron Man in practice in Winnipeg in 1967 and later established the office of Lombard North Group in Calgary.  The award-winning firm was responsible for the planning and development of Fish Creek Provincial Park and other significant design and environmental planning projects in Western Canada.
Taylor was active in the profession serving as president of the CSLA from 1978-80.  He joined the faculty of Landscape Architecture at the University of Guelph in 1984 and was Chair from 1993-99.
He is a fellow of the CSLA, the ASLA and CELA.  Jim has been active internationally as a member of the IFLA Executive Committee and as chair of a task force for developing the IFLA African Region remains active in capacity building programmes in Africa and Latin America.  In 2008, Jim was recipient of the ASLA Presidents Medal for his contribution to the profession in Africa and Latin America.  His book, The Practice of Landscape Architecture in Canada, is widely used as a resource for students and practitioners.  He currently is active as a volunteer in his community including as founder and current president of Trees for Guelph.
---
2007 - Alan Tate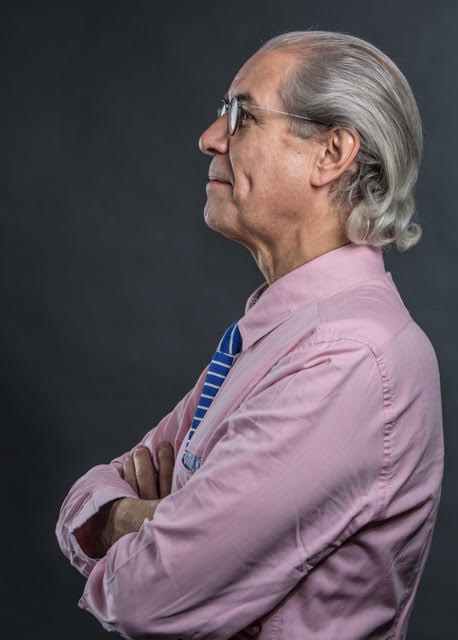 Alan Tate has a degree in Town and Country Planning and an accredited Diploma in Landscape Design from the University of Manchester, England and a PhD in Architecture from Edinburgh College of Art, Scotland. He has over twenty years of professional experience and is a Fellow and Past President of the UK Landscape Institute. 
Following five years' experience in local government and private practice in Nottingham and London, he spent nine years running the Clouston landscape consultancy in Hong Kong, Malaysia, Singapore and Australia before returning to Europe to lead the landscape design team for Disneyland Paris. Alan then spent nine years based in London, running Clifton Design followed by his own private practice before moving to Canada in 1998 to take up a teaching position at the University of Manitoba. Alan was promoted to the position of Professor in 2007 and was Head of Department from 2000 to 2005, from 2011 to 2013, and again from 2014-19. 
He is a member of the Manitoba Association of Landscape Architects. He has organized the CSLA Awards Program since 2001. The second edition of his book Great City Parks (2015) won a UK Landscape Institute Award in the Policy and Research category.
---
2006 - Ron Middleton
Ron holds a Bachelor of Landscape Architecture degree from University of Toronto and a Master of Science (Plant Science) from the University of Alberta.  He has served as President of the Alberta Association of Landscape Architects and of the Canadian Society of Landscape Architects and was Chair of the Accreditation Council of the Canadian Society of Landscape Architects for over ten years.  He is Chair of the Discipline Committee of the Alberta Association of Landscape Architects and serves on the association's Registration Committee.  He served on the board of the Landscape Architecture Canada Foundation and the editorial board of the magazine Landscapes/Paysages.  He has also been involved with the Canadian Land Reclamation Association, Canadian Water Resources Association, and the International Association for Public Participation.
He worked in several departments of the Government of Alberta leading multi-disciplinary teams conducting environmental impact assessment, public consultation, and mitigation for large scale water management and transportation projects.  He retired from the position of Director of Environmental Management Services with Alberta Transportation in 2010 and started Mei • Environmental Consulting and continued to provide leadership and advice for large scale projects.  
He was a Sessional Lecturer in Landscape Planning and Design at the University of Alberta for ten years and has also taught numerous courses for the University of Alberta Devonian Botanic Garden.  He was a guest professor at Xihua University in Chengdu, China, advising on the formation of a new Landscape Architecture Program.  He was on the Advisory Board for the Landscape Technology program at the Northern Alberta Institute of Technology and has led accreditation teams for that program.  
He has published articles in several journals and magazines, including the Journal of the Canadian Water Resources Association and the Journal of the International Association for Land Reclamation, River Research and Applications, and Landscapes/Paysages.  He has presented papers at numerous conferences and workshops.
He has received the Premier's Award of Excellence on three occasions. Other awards include: the Canadian Society of Landscape Architects President's Award of Excellence, The Alberta Association of Landscape Architects Wild Rose Award, and the Canadian Society of Landscape Architects Schwabenbauer Award.
---
2005 - Gunter Schoch
As a 12-years old living in Berlin, Gunter Schoch knew that he wanted to become a forester. But just a few years later, in the final years of the Second World War, Gunter was drafted. He was 17, and after hostilities ended, the fragmentation of his city and his country made forestry impossible. Gunter instead studied horticulture and then landscape architecture, graduating in 1950.  
Schoch was hired by the City of Berlin Parks Department as West Berlin focused on rebuilding its devastated parks system. It was an exciting time, Schoch remembered, but in three years, Schoch and his family immigrated to Canada, arriving in Winnipeg during a prairie winter.
Schoch was the first professionally trained landscape architect to settle in the city. The first years were not easy: he began once again working in greenhouses and landscape gardening. But by 1955, he had joined Winnipeg Parks and Recreation; in seven more years he became city landscape architect, and in 1980, he was made director of planning and development, a position he held until his retirement in 1989. 
Many of Winnipeg's public spaces bear the hallmarks of Schoch's design. In the sixties, landscape architecture became an intrinsic part of the city planning.  Schoch initiated aesthetic treatments for modern street interchanges (St. Vital and St. James), and superintended so many street improvements that the American Institute of Landscape Architects applauded Schock as "The Man of Streetscapes" (October 1972). In 1973, he was named a Fellow of the ASLA.
Regional parks, too, saw massive growth. Schoch and the director of Assiniboine Park Zoo redeveloped the zoo to create what Schoch called "a real zoological park", a completely pedestrian environment that vastly improved conditions for both animals and visitors.  Schoch designed the City's busiest golf course (Crescent Drive Park), and worked to develop year-round park amenities throughout the city, designing the much-loved pond beside the Peguis Pavilion in Kildonan Park which becomes a skating pond in winter. For North Kildonan where he lived, Schoch also chaired the rural municipal parks board (1963-65), then later served as municipal arborist (1967-74). His model street tree program is in full maturity today. 
Schoch served the Manitoba Parks and Recreation Association (President, 1975/76), as well as Manitoba's Environmental Council and the planning committee for the International Peace Garden. His dedication to LA professional organizations was extraordinary. He was a charter member of the Manitoba Association of Landscape Architects, its first Executive Director (1989-96), and its treasurer for 20 years. He was treasurer too for the Landscape Architecture Canada Foundation and secretary-treasurer for the College of Fellows (1992-2008). 
A dedicated genealogist, he researched family records to the 13th century, and his interest in LA history is annually recognized by the MALA/ LACF Günter A. Schoch Bursary, which promotes professional research.
---
2004 - Cecelia Paine, Carey Vollick
Mr. Cary C. Vollick received his Bachelor of Landscape Architecture degree from the University of Toronto in 1977 and became a member of APALA and CSLA in 1978. He has served APALA as Secretary-Treasurer and twice as President in 1982-83 and 1995-97. He has represented APALA on the CSLA Board of Governors and was the organizing co-chair of two CSLA Congresses in 1979 and 1987. Cary has advocated the enactment of provincial legislation and amendments to municipal by-laws and has served on numerous municipal, provincial and national committees and boards. For his unequaled efforts and successes in winning recognition for landscape architects, he has received the CSLA Service Award in 1995.
Since 1984, Cary has been Senior Landscape Architect with Reinhart L. Petersmann Landscape Architects Ltd., the oldest landscape architectural firm in Atlantic Canada. His projects include downtown and waterfront improvements in Halifax, Sydney, Saint John, Fredericton and St. John's. He has done master planning and site design for seven hospitals including the new Cape Breton Regional Hospital. He designed the Grandville Mall plaza in Halifax for the 1995 G-7 Conference and has recently completed the Nova Scotia Visitor Welcome Centre complex on the Trans Canada Highway at the provincial boundary. It is estimated that he has designed the site layout and grading plans for well over $1 billion of capital construction projects.
---
2001 - Don Barron
Donald B. Barron received the B.L.A. (Honours) degree from the Utah State University in 1972 and is a Member of the Alberta Association of Landscape Architects and the Canadian Society of Landscape Architects since 1975. He received the AALA Distinguished Service Award in 1984 and was elected as AALA President in 1990. From 1991-92, he served on the CSLA Board of Governors as AALA representative. 
Don Barron has provided professional consulting services within a wide range of project types and through a diverse variety of regional, social and environmental characteristics. His input has been requested, at various levels of scale and intensity, by private corporations, government agencies and other consultant groups associated with the natural and built environments. Although his major area of endeavour has been within Western Canada and the Territories, he has participated on projects that were located in the High Arctic, the United States, South America and the Caribbean. 
As Senior Landscape Architect for Alberta Recreation and Parks in the early 1970's, Don was responsible for the Landscape Architecture Section which provided Development Master Planning and Facility Design throughout the Province. Don Barron has been President and General Manager of the firm since its inception in 1973. He participates as Principal-In Charge of all the company's projects and is actively engaged in all phases of the work. Don has successfully managed numerous types of studies including Environmental Planning, Parks Master Planning, Tourism Planning, Landscape Architectural Planning and Design, Golf Course Design, Aesthetic Evaluation, Irrigation and Reclamation Planning projects. He is responsible for direct client liaison and organization of the projects on a day-to-day basis. 
---
1997 - Georges Daudelin
---
1995 - Vincent Asselin, Douglas Clark, Hugh Knowles, Lawrence Paterson
Vincent Asselin
Mr. Asselin is a graduate of the Université de Montréal (Bachelor of Landscape Architecture, 1978; Master's in applied sciences – Landscape Architecture, 1995). He is a founding member of WAA Inc. (Montreal), WAA International, Ltd. (Shanghai) and WAA Design Sdn. Bhd. in Kuala Lumpur, Malaysia.
A registered member of AAPQ since 1980, Mr. Asselin has been involved for many years in the AAPQ as well as in CSLA, having served as president of both organizations. In 1993 Mr. Asselin was invested as Fellow of the Canadian Society of Landscape Architects (FCSLA), he has made ample contributions as a member of numerous AAPQ and CSLA committees and task forces. After serving as Vice-President for many years, Mr. Asselin was elected President of the LACF-FAPC (Landscape Architecture Canada Foundation) in June 2015. He also presently serves as "international expert in urban planning and landscape architecture" for the Shanghai Science and Technology Committee (STC). Mr. Asselin and his firm have received many outstanding awards for projects such as The Beach Park in Montréal (Plage Jean Doré), Yan'an Zhong Lu Park in Shanghai, Xujiahui Park in Shanghai, Le Jardin des Premières Nations in Montréal and la Promenade Samuel-de-Champlain in Québec which received the National Honour Awards from the CSLA. In addition, Mr. Asselin was actively involved as a guest speaker, Professeur Invité and studio instructor at the Université de Montréal, École d'architecture de paysage from 1980 to 2005.
Mr. Asselin received the Magnolia Silver Medal Award for "extraordinary contribution to the City of Shanghai". More recently, in June of 2012, he was honoured by the Premier of Québec with the prestigious title of "Chevalier de l'Ordre National du Québec". This honour is the highest award the Québec Government can bestow.  
Douglas Clark
Douglas has executed many works that reveal his individuality and mastery of the art of landscape architecture. These works cover a wide range of development scales. In 1983, Douglas was Awarded the CSLA Regional Citation for his Cypress Hills Provincial Park research project. 
Mr. Clark's professional outreach activities have been of a diverse and extremely valuable nature to the many groups which he has helped. Significant among his activities was his association with the North Saskatchewan Chapter of the Cystic Fibrosis Foundation. As Co-President from 1985 to 1987, Mr. Clark had the opportunity to display the organizational skills of a professional landscape architect to Canada's health care and social systems. Through his inspirational efforts, this Association was able to raise significant research monie, Mr. Clark's outreach led him to meet on numerous occasions with important officials and Canadians including their National President, the Honorable Mrs Mila Mulrooney. Through his efforts, Douglas inadvertently or not, has portrayed a landscape architect as a professional person with a broad knowledge and a caring heart. 
As a teacher, Mr. Clark has lectured as a guest in the Department of Landscape Architecture at the University of Manitoba, and has served as a staff member at the University of Saskatchewan, lecturing on Graphic Design, Urban Design and Urban Planning. He has consistently over the years been involved in numerous committees at both Departmental and Faculty levels. Mr. Clark has presented learned papers to any groups including the Saskatchewan Parks and Recreation Association, the Saskatchewan Real Estate Society and the Heritage Society. Mr. Clark has clearly demonstrated through his Professional University and Public Lectures his influence and contribution to the advancement of the profession, to students, the profession, the public and other societies. 
Mr. Clark has published articles on Landscape Architecture in Landscape Canada, Western Living and Harrowsmith magazines. From 1983 to 1985 he served as the SALA Regional Correspondent to LAR. This professional writing and other original work in the communications media, have significantly contributed to the advancement of the profession of landscape architecture. 
Perhaps most significant, have been Doug's achievements in the category of Direct Service in the Society.  Mr Clark's contributions have, and continue to be outstanding and inspiring. Douglas has been President of the Saskatchewan Association of Landscape Architects and was instrumental in the success of SALA in the presentation of the 1985 CSLA National Spirit of the Land Congress. In 1987 and 1988, Mr. Clark sat on the Board of Governors of the CSLA. He was an active participant, headed committees and produced reports on issues such as Provincial membership categories. This work has led to a standardization of Component Membership Categories. is important Chairmanship of the CSLA Awards Program.
Laurence Patterson
Larry earned the BLA degree from the University of Guelph in May 1969 and found immediate employment with Parks Canada. He worked in Calgary until 1972, then in Ottawa until 1974, when he landed in Winnipeg. Larry was accepted as full member of MALA on April 2, 1975 and assigned membership number 11 (the first 9 numbers were reserved for the 1973 charter members), which he still holds today in good standing. 
The year 1976 brought a major career change for Larry, from government services to private practice, when first accepted a position with Haderrnan Fair Wily & Associates A year a so later, he became a partner in the then budding firm of Amisk Planning, which subsequently charged its name to Dunbar Paterson Rose and Associates Ltd. 
Having served as MALA Treasurer for two years, Larry was asked and accepted the Treasurer position at CSLA in 1978. He served very capably and effectively in this position for a number of years. At the same time (around 1978) he became associated with the Lombard North Group and moved to Calgary, only to eventually become the firm's President. 
Of course, the AALA did also benefit from Larry's presence, as he became its President during 1984/85. In 1988, when the CSLA's financial situation had reached an all time low, Larry was called upon once again to serve as Treasurer. Within a year, the ledger was in the black and the Society still prospers today under his financial guidance. Of course, meanwhile Larry also served as CSLA President (1990/91), in addition to his Treasurer responsibilities. 
---
1994 - Peter Jacobs, Peter Klynstra, Alex Rattray, Gunter Schoch
Peter Jacobs
Peter Jacobs is Emeritus Professor of Landscape Architecture, Université de Montréal following a research and teaching career that has spanned 50 years. He has lectured throughout North America, Europe and Latin America and has served as Invited Professor at the Harvard Graduate School of Design, USA; the Technion, Israel; l'Universidad del Valle, Columbia; and Tsinghau University, China. He has published widely on the cultural aspects of garden design, landscape perception, and sustainable and equitable development.
He is a Fellow and Past president of the CSLA, Fellow of the ASLA, and Honorary Member of the Columbian Society of Landscape Architects. He served as Canada's delegate to IFLA for ten years, and chaired the College of Senior Fellows, Landscape and Garden Studies, Dumbarton Oaks, Washington D.C., where he was named the first Beatrix Farrand Distinguished Fellow.
Emeritus Chairman of the Environmental Planning Commission, IUCN, Peter served for 36 years as President of the Kativik Environmental Quality Commission and was a member of numerous Canadian Committees, Commissions and public hearings concerned with conservation and development. He chaired the Public Advisory Committee on Canada's State of Environment Report, 1980-1990.
Peter has consulted on the planning and design of urban open space systems at all scales including the "Parc des trois sommets" on Mount-Royal mountain, the rehabilitation of Parc Jean Drapeau, the design of Place Émilie Gamlin and the Story Teller's Garden for young children. He is a member of the Royal Canadian Academy of the Arts and is Chair of the Montreal Heritage Council.
Peter Klynstra
Klynstra spent more than 20 years as a design professor in Environmental Planning at the Nova Scotia College of Art and Design and then at Dalhousie University during which time he mentored many students. In his over 40 years of practice as a landscape architect, Peter Klynstra was involved in major projects relating to waterfront planning, institutional land planning and development research. In addition to his innovative  design talents, Klynstra was highly sought after for his expertise in community consultation and was a strong advocate for the voice of the community in planning projects. He was a member of the National Capital Commission's Design Advisory Committee from 1994-1996, and was a Fellow of the Canadian Society of Landscape Architects. But perhaps he is best known for his energy and enthusiasm to help on projects large or small with his limitless stream of ideas and encouragement. In 2011 the Canadian Society of Landscape Architects bestowed its President's Award upon Klynstra in recognition of his outstanding contribution to the profession.
Alex Rattray
Alexander Rattray was MALA President from 1976 to 1978  and recognized as MALA/CSLA Life Member in 2001. He served as a CSLA President from 1980 to 1981, was invested as a CSLA Fellow in 1976, and received the distinguished CSLA President's Award of Excellence.  Alex was also an advisor to the International Federation of Landscape Architects.  Alex received his Bachelor of Architecture degree from the University of Manitoba and a Master of Landscape Architecture from the University of Pennsylvania. In 1969, he founded a program of landscape architecture at the University of Manitoba.
"Alex was committed to Winnipeg, the Prairies and his students, and spent his career at the University of Manitoba where he was a gifted professor with a passion for the natural world, good design and accessible public space.  He was co-director of the Italian Studies Program, where for a decade he introduced students to the history, culture, art, architecture and landscape of the Brenta Valley region.  On retirement, he was named a Senior Scholar and then a Professor Emeritus, in recognition of his distinguished service.
In addition to his family, friends and profession, Alex loved reading, politics, sports, sailing, long canoe trips, classical music, Scotch whiskey and Welsh corgis.  And one of his favourite projects was one of his first, a small park designed with neighbourhood children in Providence, Rhode Island.  After bringing their ideas to life, the children described their "enchanted" garden:
"The garden was created when a star fell and all the pieces became bits of the garden.  It is the power within the star that made the garden magic … Whenever everyone enters the garden they become playful."
---
1993 - Len Novak, Moura Quayle
Len Novak
Leonard Novak is proud of his heritage, born in 1941 in a pioneer farming family from the Regina area of Saskatchewan. Leonard graduated with the five-year professional degree in landscape architecture in 1969 from North Carolina State University School of Design; its program prominent in ecologically-based land planning. He brought that interest to his first employment in Calgary, Alberta, with the planning division of Underwood McLellan Associates.
In 1973 he established his individual practice which has represented the traditional and contemporary scope of landscape architecture: site planning, park design and regional landscape resource planning. Specializations developed in naturalized landscapes and the conservation of historical landscapes.
His most valued clients, projects and working experiences include Siksika First Nation (Blackfoot Crossing Historical Park); Alberta Historic Sites (Ukrainian Cultural Heritage Village landscape, Reynolds Alberta Museum park); Litchfield Plantation, South Carolina; Petro Canada/Inglewood Community, Calgary (Inglewood Wildlands) and Calgary Parks (conservation planning for five historic parks).   
He was honored to be appointed in 2004 and serve for 14 years as Landscape Adviser to Wascana Centre/Provincial Capital Commission, and thus work in his prairie "home" landscape, the Regina plain.
Leonard Novak was president of the AALA 1983 - '84 and of the CSLA 1985 – '86. He has served the CSLA on University Accreditation and as adjunct professor with the Faculty of Environmental Design, University of Calgary. He was made a CSLA Fellow in 1986 and a member Emeritus of the AALA in 2015.
Moura Quayle
Moura is the founding Director pro tem of UBC's new School of Public Policy and Global Affairs and is a Professor in the Sauder School of Business. Moura's interests lie in rethinking, refining and rebuilding collaborative spaces at the intersections of academia, government, business and civil society.  Her teaching and research focus on strategic design, designed leadership and an emerging Policy Studio that helps students and organizations learn to use design processes and tools.   She has been Deputy Minister of the B.C.  Ministry of Advanced Education, B.C. Commissioner of Pacific Coast Collaborative, Dean of UBC's Faculty of Land and Food Systems, and Associate VP, Academic Programs at UBC Okanagan.  Moura received an honorary doctorate from the University of Guelph in 2004. She currently serves as Chair of Genome Canada. Her book, Designed Leadership, was published by Columbia University Press in July 2017.
---
1992 - Don Graham, Clive Justice, Andre Sauvé, James Taylor
Don Graham
Don Graham graduated from McGill University and then worked for several years in Ottawa with the Federal District Commission (now the NCC).  As his interest in the field of landscape architecture grew, he left to attend the Harvard graduate school of design. He returned to Ottawa and his NCC job in 1958.
Six years later, he established D.W.Graham and Associates Limited, Landscape Architects, in Ottawa. A broad spectrum of projects realised by his firm included projects such as Garden of the Provinces in Ottawa, Ile Notre Dame and the Canadian pavilion at Expo 67, Mirabel Airport, Sparks Street Mall (1965), and Westmount Square in Montreal.
He was also a teacher, eventually developing an undergraduate program Landscape Major / within the Renewable Resources Department at McGill University and maintaining a 'professorship' for a number of years in the early eighties.
Don eventually returned to the NCC where he collaborated and advised on various civic projects for a number of years.  He left public service in the late 1980s to work in consulting again, including challenging international work, particularly in India and Nepal. 
Eventually he retired and moved near Iroquois, Ontario, on the St. Lawrence River. There, he established the DIAMONDS Land Trust through which he successfully orchestrated agreements to preserve public access to the shoreline and natural areas and promoted the idea of creating an emerald necklace of greenspaces along the South Dundas riverfront for the benefit the community.
He was past president of the CSLA, founding member of the AAPQ and worked, along with his colleagues from across the country, to found, foster and further the Landscape Architecture Canada Foundation between 1978 and 1988. 
Donald Graham passed away on Nov. 4, 2017.
Clive Justice
Clive Lionel Justice, who was born at Ganges, Salt Spring Island, grew up fascinated by the plant life of British Columbia.  At 17, he was serving with the Canadian Forces in Europe where, visiting relatives, he fell under the spell of the English beech, oak and rhododendron landscapes that would influence his life's work. In 1947, Justice used his WWII veteran's allowance to study landscape architecture at the University of California, Berkeley. He was the first Canadian to graduate from the program (1950).
Justice became assistant landscape architect under Otis Bishopric (Department of Public Works, Ottawa), where he worked on embassies, post offices, and more, including the Prime Minister's residence, but he returned to the west to study planning at UBC. Graduating in 1953, he joined Desmond Muirhead – "an absolute genius on plants," he said – in the first Vancouver-based firm to specialize in landscape architecture, soon renamed Muirhead and Justice Landscape Architects (later, Justice, Webb and Vincent Landscape Architects).
Justice blazed a trail as one of BC's first registered landscape architects, working first on planning and zoning (Richmond, B.C.), then on projects ranging from golf courses to landscape restoration, from dude ranches to botanical gardens in Malaysia and India, to dozens of local parks. Landmark projects include Vancouver's Park & Tilford Gardens, the UBC Botanical Garden and Victoria's Centennial Square.  In Saskatoon, over some two decades, the firm shaped the University of Saskatchewan's much-admired English campus landscapes.  
Justice was dedicated to building the profession in the west, regularly mentoring interns and employees. He was a founding member of the BCSLA (1964), and integrally involved in setting standards of practice for the province. He served as President of the BCSLA (1970,71,72), then the CSLA (1972-74), where he set out to unite the provincial associations as components of the CSLA, and to nominate BC practitioners as Fellows.
Justice was a prolific builder and designer and a gifted communicator with an appetite for knowledge. In retirement, he studied garden history at Simon Fraser University, and his well-received book, Mr. Menzies' Garden Legacy (2002), was in part responsible for his sartorial flair: he often sported Scottish regalia to bring Archibald Menzies to mind. He earned a doctorate in 2002 at the age of 76. 
Justice was a founding member of the Vancouver Rhododendron Society, an American Rhododendron Society Gold Medal recipient, and a volunteer abroad, working with park planners in developing countries. Trees were one of his many passions, and he was active in protecting local parks and Vancouver's heritage trees. (His bumper sticker, recalls his son Charles, read, "Trees are the Answer".)  He is remembered especially for his service to the community and the indomitable force of his personality. 
Andre Sauvé
Mr. Sauvé received his B.S.Agr. from the University of Montreal in 1955 and was awarded the Lieutenant-Governor's Medal of Québec. In 1959 he completed his graduate studies in landscape architecture, ornamental horticulture, communications, and urban design at Cornell University. After graduation, he worked for the Quebec Ministry of Agriculture, and for the urban design firm of Lahaye & Robert until 1967 when he established his own consulting firm in Montreal. From 1970 until 1973, he was project manager for landscape architecture, urban design, and regional planning in the multi disciplinary firm of Beauchemin, Beaton, Lapointe Inc. of Montreal. Mr. Sauvé was President of the Association des architectes paysagistes du Québec from 1974 until 1976 and from 1978 until 1979. He also held memberships in the Order of Agrologists of Québec and the International Society of Arboriculture. From 1973 onwards, Mr. Sauvé worked in private practice in Montreal, handling projects in landscape architecture, urban design, park and site planning, master planning, and environmental impact studies.
---
Before 2005, the Schwabenbauer Award was named the President's Award.
About Andre Schwabenbauer
In December of 2004, the CSLA was devastated by the untimely passing of our Past President Andre Schwabenbauer.  At only 42, Andre had achieved much in his life, through his dedication to his family, his profession, and his community. Andre graduated from the University of Manitoba as Bachelor of Environmental Studies in 1984 and as Master of Landscape Architecture in 1992.  He became a member of the Alberta Association of Landscape Architects (AALA) and the Canadian Society of Landscape Architects (CSLA) in 1991 and served on the AALA executive council from 1994 to 1998 as President-elect, President and Past-president.  In 2001, Andre was elected CSLA President-elect and served as President from 2002 to 2003.
Shortly before assuming the CSLA Presidency, Andre was diagnosed with leukaemia.  Thus began the series of battles with this disease, battles he fought quietly, courageously, and with great determination.  Despite the daily personal challenges, Andre was unwavering in his commitment to the profession.
Andre's Achievements and Legacy
Andre received a number of awards for his work starting with an academic award for highest achievement from the Manitoba Association of Landscape Architects.  In his private practice Andre received awards from the Alberta Association Canadian Institute of Planners (1995) - Award of Distinction for his work in the Canossa Neighbourhood Amendment (Storm Water Management Facility) and a National Citation Award from the Canadian Society of Landscape Architects (2000) for the preparation of the Naturescapes Guidebook prepared for The City of Edmonton, Edmonton Catholic Schools and Edmonton Public Schools.
The crowning achievement and a testimony to Andre's commitment to his profession was his induction into the College of Fellows in the Canadian Society of Landscape Architects.  Fellows of the Canadian Society of Landscape Architects are those who are recognized by their peers as having made an outstanding contribution to the profession.  At the IFLA conference in 2003 in Calgary Andre was honoured by his peers and became a distinguished member of the College of Fellows.
Andre was instrumental in bringing the 40th World Congress of the International Federation of Landscape Architects annual conference to Calgary.  When he began his Presidency, he was already deeply involved as co-chair of the Organizing Committee.  Working closely with a stellar team of AALA volunteers, Andre worked tirelessly to advance planning for this landmark event.  This conference brought landscape architects from all over the world to Calgary.  As well, it provided a financial legacy in consolidating the CSLA Reserve Fund thereby providing stability for the future.
In addition to the workload posed by the Congress, Andre was instrumental in achieving some important milestones such as the stabilization of the production of Landscapes/Paysages, improved cooperation with the ASLA, and the advancement of new initiatives in the governance of the profession in Canada.
Throughout his Presidency, Andre was guided by his deep respect for the work of previous Boards of the CSLA and his personal vision of the profession.  He was convinced that the past contributions of our profession to society would be surpassed only by the vital roles we could and must play in the future planning and stewardship of the resources of our nation.