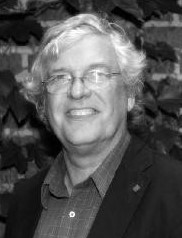 Category(ies) of Investiture:
Administrative Professional Work in Public Agencies of Government Services
Direct Service to the Society
Jean Landry completed a b.a.p in Landscape Architecture at the University of Montreal in 1980, a Master in Business Administration (MBA) at Athabasca University in 2004 and a short master program at the "Université du Québec" in "Urban Economic Development Management" in 2012.
He began a municipal career as a professional 40 years ago at the Montreal Botanical Garden by designing the Quebec Province Garden for the 1980 Montreal International Floralies for which he won a prize. He coordinated the production of a first compilation for woody ornamental shrubs and trees suited to the Canadian urban climatic and environmental conditions (1978-81). From 1981 to 1989, he supervised the implementation of a testing network in representative Quebec regions for the most promising woody plants. Many of these ornamental plants are now produced and readily available in nurseries across Quebec.
From 1982 to 1993, he held various professional and administrative positions within the City of Montreal Park Department and Urban Planning Department. He dedicated his entire municipal career as a landscape architect acting on numerous urban redevelopment projects or towards the realization of the Blue and the Green Networks, always pushing for the participation of all interested stakeholders (1994 to 2004). Among other things, his managerial period at the Urban Planning Department has resulted in the production of a unique frame of reference specifically about Montreal's open spaces (1989-91).
Throughout his career as a civic servant, his approach has been characterized by complex projects involving stakeholders to obtain the best results possible, highlighting a global vision complemented with strategic thinking that sought to effectively translate ideas into "real places" that could be lived in and savoured by all.
An involved member of the Association des Architectes Paysagistes du Quebec1 (AAPQ) since 1982 and a Board member of the Canadian Society of Landscape Architects (CSLA) since 2012, he has been elected to the College of Fellows2 (FCSLA) in 2013 for his career and continuous implication in diverse global interests relating to public places. As examples, we can mention his active participation in the development of two AAPQ strategic plans (2003 and 2013) and the promotion of landscape architecture through his regular contributions as guest editor or author to the professional magazine Landscape/Paysage3.
One major achievement would be the production of the Canadian Society of Landscape Architects' (CSLA) Canadian Landscape Charter (CLC) in 20154. The Charter production was followed by a pan-Canadian initiative seeking its illustration with a web-based  Canadian Landscape Portfolio that is showcasing how Canadian landscape architects are experiencing the never ending tapestry of landscapes they "live in" and, often, participate to create. At this time, a tour presenting the Charter to Canadian universities with a landscape architecture program is being prepared for 2019-20.
He was President (2012-16) of Fourchette & Cie5, a not-for-profit organization dedicated to providing healthy lunches to young students and elderly people in ones of Montreal most disadvantaged neighbourhood. To express his artistic interests, he has acted as an ARTTRAM6 board member for more than ten years, another not-for-profit organization but this time dedicated to the promotion of the visual arts in his community.
1 Website of the AAPQ
2 Website of the College of Fellows
3 Website of L/P Magazine
4 Canadian Landscape Charter
5 Website of Fourchette & Cie
6 ARTTRAM