Jane Welsh, OALA, FCSLA, Appointed New Chair of CSLA's Committee on Climate Change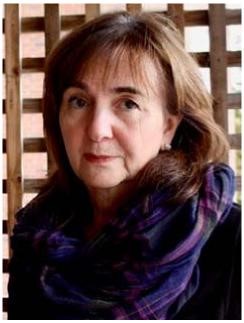 At a recent Board meeting, the CSLA appointed Jane Welsh as chair of the Committee on Climate Change and thanked Colleen Mercer Clarke for her six years of leadership chairing the committee.
According to Jane: "The practice of landscape architecture is rooted in a highly developed understanding of natural systems – which is why it is so important for our profession to overtly engage in tackling adaptation and mitigation of our changing climate. I am constantly amazed at the outstanding thinking and design solutions that Canadian landscape architects provide at so many different scales. I am incredibly excited to be taking over this role from the very talented and respected Colleen Mercer Clarke. Going forward, I envision that the Committee on Climate Adaptation will marshal some of our considerable collective talent to articulate and advance positions and solutions to the climate crisis. Stay tuned."
---

Terms of Reference for the Committee on Climate Adaptation
Approved by the CSLA Board of Directors on 25 June 2018
Members
Jane Welsh, Chair
Colleen Mercer Clarke
Hope Parnham
Bev Windjack
Jim Thomas
Jeff Frank
Ryan Hennessey
Miriam Mutton
Nicolette Theroux
Ben Watt-Meyer
Linda Dicaire
Michelle Legault (ex-officio)
Background
In 2014, the CSLA established the Climate Change Task Force, which became the Committee on Climate Adapation in 2017. The original goals of that task force were to:
•    bring national and local perspectives on our changing environment,
•    promote improved understanding of new science, and
•    facilitate the dissemination of emerging tools and lessons learned from shared experience.  
The CoCA's work and issues has evolved and continues to evolve because the issue of climate is so fast-paced. As such,on the 1st of June, 2018, the CoCA members assembled for a meeting in Ottawa; The goal of the meeting was to re-state the mission, actions, objectives and goals, and to present the CSLA Board with a Terms of Reference which would guide the work of the CoCA for the next few years.
Mission Statement
The mission of the Committee on Climate Adaptation (CoCA) is to make our world better by further involving the profession of landscape architecture in climate adaptation. Our goal is to ensure a prosperous future within a changing climate by creating a society which has: an enhanced capacity for resilience, a willingness to transform to a better state, and a commitment to ensuring the long-term sustainability of environments, cultures and well-being.
The CoCA's mission will also draw on the values expressed in the Canadian Landscape Charter, which are: 
-    Recognize landscapes as vital
-    Consider all people
-    Inspire stewardship
-    Expand knowledge
-    Show leadership
Role of the CoCA
Through the collective work of the CSLA CoCA and its members, we will continue to: 
Lead 
The CSLA will encourage its members to lead by example by enhancing resilience, encouraging positive transformation and promoting sustainability in all projects and activities. The CSLA will lead by example by adopting sustainable practices in how the society operates and conducts business. 
Advocate 
The CSLA will advocate with all levels of government for needed change in design policy, regulations and standards. 
Communicate 
The CSLA will assist government in improving understanding of national, regional and local risks associated with current and anticipated changes to climate. The CSLA will assist in the exchange of scientific knowledge among the academic community, allied professions and landscape architects to ensure accessibility to the best available information on the status of climate change, impending impacts, and horizon issues facing human and natural environments. 
Listen 
The CSLA will respect traditional knowledge and local understanding of the escalating changes in the environment. The CSLA will value and apply this information in its communications on climate change and on anticipated and experienced local impacts, and will continue to advocate for its inclusion in practice. 
Collaborate 
The CSLA will work collaboratively with allied professions and the sciences in Canada to promote interdisciplinary approaches, to encourage creativity and to capture innovation. 
Educate 
The CSLA will work with universities to ensure that accredited programs of study utilize emerging science on changing environments and that ingenuity in planning and design is promoted throughout all course work. The CSLA will disseminate information to members on the latest science on environmental change and updated codes and practices, and will facilitate access to specially tailored professional education programs. The CSLA, in partnership with the Canadian Nursery Landscape Association (CNLA), will integrate new standards of practice and design in the Canadian Landscape Standards. 
Support 
The CSLA will encourage members to integrate options to mitigate and/or to adapt to climate change within their design projects, and will provide members with the tools needed to inform their clients. Outreach The CSLA will extend our influence both nationally and internationally to advance resiliency, positive transformation and sustainability in environments and in societies.
CoCA Objectives
The objectives of the CoCA are in keeping with and have been inspired by the CSLA's 2018-2020 Strategic Plan: http://www.csla-aapc.ca/society/governance 
Provide inspiration: the CoCA will promote the issue of climate adaptation as an integral part of the work of landscape architects. TheCoCA will answer the question: What is a member's responsibility towards climate change? 
Lead collaboration and influence change: the CoCA will advocate for and be a champion for change in climate adaptation. The CoCA will influence progress and influencing decision-makers to consider climate.
CoCA Action Plan (2018-2021)
To achieve our objectives, the CoCA will organize itself into working groups, as follows. Note that the work of the CoCA will also feed the CSLA's Government Relations Task Force.
1.    Municipal Roundtable: This roundtable will target landscape architects working in municipalities and in other government environments who would like to share information and resources. The goal of this working group would be to identify barriers and help support landscape architects working in the municipalities.
2.    Global Accord: The objective of this working group is to disseminate the Global Accord within Canada and to demonstrate internationally that Canadian landscape architects are actively engaged in climate adaptation.
3.    Collaborations: The purpose of this workgroup is to explore partnerships with like-minded organizations and further strengthen our collaboration with components, share resources and provide input in the CSLA's Government Relations Task Force.
4.    Member Inspiration: The goal of this working group is to equip members with information and inspiration which will encourage landscape architects to consider climate adaptation in their everyday practice.